News
Here are updates on the campaign and some of the things Scott has done as your Commissioner:
Thursday, February 8, 2018 12:01 AM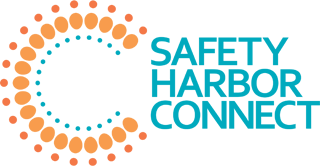 "As a City Commissioner, I have an obligation to strengthen this community in every possible way I can, and if we are able to showcase how wonderful and generous Safety Harbor is, get plenty of media attention for our city, raise a lot of moolah for lots of great causes and just have a really fun time, I'll be happy that together we doing a lot of good for Safety Harbor," Scott Long said.
---
Thursday, February 8, 2018 12:00 AM

Scott Long stressed that even for people who do not live near downtown, "or have no interest to go there, a healthy downtown will benefit everyone.''
A vibrant downtown increases property values, taking pressure off the city to raise property tax rates, he said.
"We don't have multiple commercial areas otherwise to do this, like other places. That fact makes Safety Harbor different," he said. "So that in itself is a big, big part of why Main Street needs a lot of attention.''
---
Tuesday, February 6, 2018 6:38 AM
Video of Candidates Forum now available online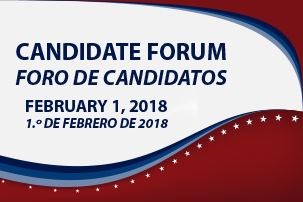 If you missed the Feb. 1 Candidates Forum, the city has posted a link to it on its website: http://safetyharbor.granicus.com/MediaPlayer.php?view_id=6&clip_id=1956
---
Tuesday, February 6, 2018 6:33 AM
Scott Long endorsed by Safety Harbor Professional Fire Fighters Local 2267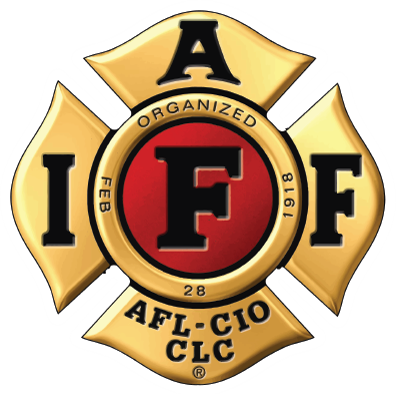 Scott Long, the incumbent for Safety Harbor City Commission Seat #1, has been endorsed by the Safety Harbor Professional Fire Fighters Local 2267.
"As the proud brother of a professional firefighter, I am honored to receive the endorsement of our local firefighters in this election," Long said. "I've fought hard this past year to make sure all of our city's dedicated and talented employees are appreciated for all they do to make Safety Harbor the special place that it is, and I look forward to continuing to do that for the next three years."
---
Monday, February 5, 2018 12:00 AM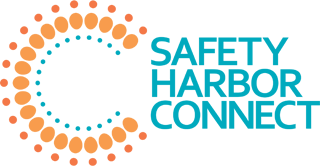 Seat 1 incumbent Scott Long added, "I liked the change in format. I think it provided the opportunity for more questions to be asked."
---
Thursday, February 1, 2018 12:00 AM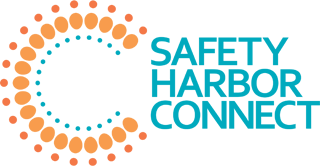 Scott Long, Andy Zodrow and Cliff Merz are incumbents, with Merz having served consecutive three-year terms while Zodrow served a one-year stint on Seat 3 before being reelected in 2015.
Long won a four-way race for Janet Hooper's Seat 1 in 2017 after Hooper stepped down to run for mayor, and he has made a name for himself over the past year for being outspoken on a variety of issues and his penchant for wearing unique costumes.
"What I enjoy most about this job is talking to residents about what's important to them, so I'm looking forward to the opportunity to answer all of the great questions that will be asked at the Forum," Long said via email earlier this week.
---
Tuesday, January 30, 2018 12:00 AM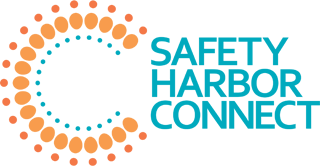 "Commissioner Scott Long, in particular, and his wife, Laura, have been so helpful to our cause, spreading the word about what we're doing and helping us find a pro-bono lawyer to assist with the legal process. I'm so grateful for all the support we've received from the community," said Jacqueline Hayes.
---
Tuesday, January 9, 2018 12:00 AM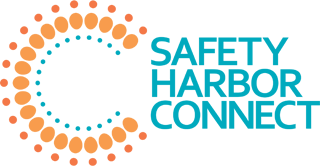 Last March, (Scott) Long won a tightly contested race against (Nancy) Besore and two others, and he quickly established himself as an outspoken local lawmaker and passionate fundraiser with clear opinions on key issues as well as a propensity to dress in outrageous costumes.
---
Thursday, January 4, 2018 12:00 AM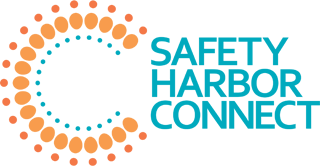 Last fall, the commission agreed to look into a partnership with Zagster after Commissioner Scott Long said he came up with the idea while he was researching solutions to the city's downtown parking issue.
"I'm passionate about making Safety Harbor even more friendly for pedestrians and bicyclists, so I started researching bike-share programs several months ago, not only because they promote good health, but also because they can be a creative tool to help address the perception of a parking problem in our downtown," Long told Safety Harbor Connect via email this week.
"One company in particular, Zagster, seemed like a potential good fit for Safety Harbor because it solicits sponsorships from local businesses so the program can be offered at no cost to the city."

Long said he and City Manager Matt Spoor had a few conversations with representatives of the company to judge the feasibility before bringing the idea to the full commission, and he added he was pleased that his fellow commissioners were intrigued enough to permit Zagster to solicit sponsorships.
"I hope our local business community chooses to support the program, because it not only has tremendous benefits for our residents and visitors, but the exposure and improved mobility throughout our downtown can help our merchants be even more successful," he said.
---
Thursday, December 7, 2017 12:00 AM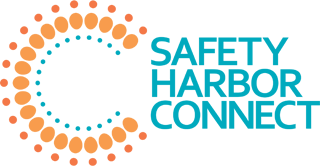 Scott Long is an avid social media user and lover of costumes who has been vocal about several key issues during his nine months in office, and he recently shared his thoughts about running for a full term with Safety Harbor Connect.
"I love this job, and I hope that it shows," Long said via email earlier this week. "The most important part of this job to me is serving our residents, and by creating the first Commissioner Facebook page, to responding quickly to citizen emails and attending as many community events and supporting as many of our downtown merchants as I can, I've put myself in a position to be someone residents know they can count on to reach when they need help."
"Every day, I look forward to helping residents solve problems large or small," he continued. "I look forward to doing that as long as I have the privilege to serve as Safety Harbor City Commissioner."
---
Wednesday, November 22, 2017 12:00 AM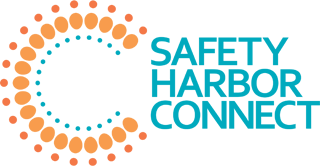 City Commissioner Scott Long, who recently announced his bid for reelection in March, also took to social media to announce the news and praise residents for getting involved.
"I'm very happy to report that the city has just received word that a permanent repair to the very dangerous railroad crossing at State Routes 580/590 will be completed within six months!" Long wrote on his official Facebook page on Nov. 15.
"The repair had originally been scheduled for 2023, but because of the efforts of residents who have contacted me, our terrific city staff and help from our local congressman and news media, the repair has been moved up and will include the addition of a sidewalk. Please be careful at the crossing until the work begins."
Long and Spoor both noted the addition of crossing arms and flashing lights to the crossing at Railroad Avenue, which runs parallel to Ninth Avenue North, is scheduled to begin next month.
---
Sunday, November 12, 2017 10:54 AM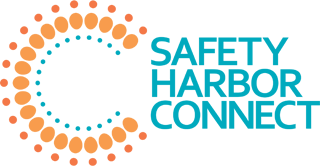 Commissioner Scott Long took state legislators to task before voting against the ban.

"I'll start by stating for the record my extreme anger for at the Florida Legislature for handcuffing us on this issue and many others," Long said, adding, "we're not allowed to ban processing and cultivating in the city, however we are able to regulate where it goes."
"Conversely, we are allowed to ban dispensaries, but are somewhat limited as to how we can regulate them. So if that sounds ridiculous, it's because it is absolutely ridiculous."
Long added he was against the "NIMBY" argument, noting "we had 72 percent of the state that voted for this and now everybody is saying, 'well, I want it but I just don't want it in my backyard.' And I have a problem with that."
---
Sunday, November 5, 2017 9:24 PM
Scott Long announces re-election campaign for Safety Harbor City Commission Seat #1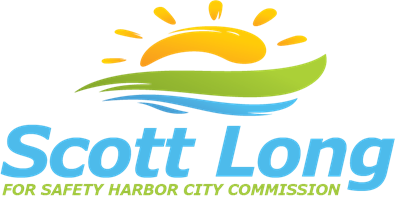 Scott Long has officially announced his campaign for re-election to the Safety Harbor City Commission.
"I love this job, and I hope that it shows," said Long, who was elected in March to fill the last year of the unexpired Seat #1 term. "This has never been a part-time job for me. Every day, I enjoy helping residents quickly solve their simple problems or brainstorm creatively to help solve their more complex ones."
Among Long's accomplishments in the eight months he has been in office:
The first commissioner to create a Commissioner Facebook page, which he uses to share meeting agendas, city news and achievements of our city employees and solicit feedback from residents. He also shares meeting agendas on NextDoor.Com, and has contacted local media and other government officials to help solve resident concerns.
Strong supporter of economic development, continually pushing to hire a full-time economic development director and encouraging development agreements to spur new development and give the city control over those developments.
Aggressively pushing to improve pedestrian and bicyclist access in Safety Harbor, which is not only healthy but also helps alleviate motor vehicle traffic and parking issues.
Created the Melons for Moolah event, which raised $8,000 for nine local non-profit organizations, and has been active in numerous other civic and fund-raising events.
Established a reputation as a commissioner who studies issues in great detail and fully explains his thought process before voting.
More information on Long's campaign can be found on his website, VoteScottLong.com, or his campaign Facebook page, Vote Scott Long.
---
Friday, October 13, 2017 12:00 AM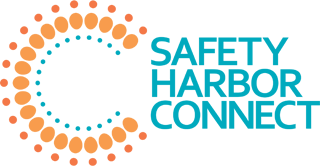 "It was an impressive presentation, especially the slides that showed just how expensive our dependence on cars is, not only for our community but for us personally," Commissioner Scott Long said via email. "My hope is that the walking audits show us numerous ways to make our city more friendly for pedestrians and cyclists, so as we add more exciting things for residents to downtown that they are encouraged to walk or cycle to them or, if they need to drive, park their car just once downtown and walk everywhere they want to go."
---
Wednesday, October 11, 2017 12:00 AM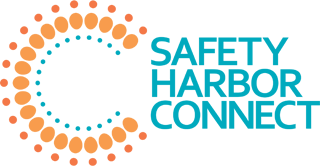 "I love all this. This is exactly what I was looking for," Commissioner Scott Long said.
---
Monday, October 9, 2017 12:00 AM

City Commissioner Scott Long has been on the receiving end of Warren Stovall's letters and understands his frustration.
"As a city commissioner, my job is to help the citizens that want help and to the degree that I can help them, I do everything I can," Long said. "But when you're dealing with an organization like CSX that really, honestly doesn't want to hear from us, we end up as commissioners not having very much more power than the citizens that are asking for our help."
Long said another problem area is the intersection of Railroad Avenue and 9th Avenue North, just across from the Public Works complex. He said the crossing has no beam and no lights.
---
Friday, September 15, 2017 12:00 AM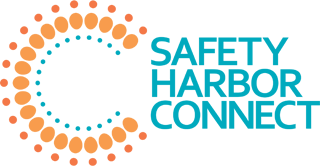 "I have been involved in some form or fashion with this government for almost a decade now, got to know Mr. Spoor quite well, and I'm a big fan of his," Commissioner Scott Long said. "But I think these last couple of days have really showed how luck the City is to have him as their City Manager. There's been a lot going on this week and he's had a lot of people in his ears, including me, and I think at the end of the day he knew exactly what we needed to do when we needed to do it and how we needed to do it. So, thank you for coming back to Safety Harbor, and please never leave!"
---
Thursday, August 31, 2017 12:00 AM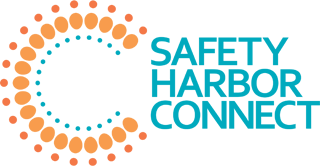 "I am one of the 72 percent that voted for this," Commissioner Scott Long said, noting his mother has MS and he "wanted to do anything I could do to help her."
"We're in a really difficult position up here no matter which way we go."
---
Monday, August 28, 2017 12:00 AM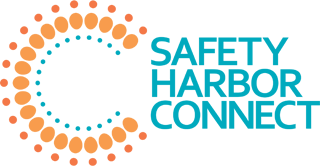 "These past weeks, we've all been searching to better understand and communicate our own thoughts on race, and what I've seen on social media and TV and in conversations, is a whole lot of talking and not a whole lot of doing," Commissioner Scott Long said. "Chief Brown's message was about DOING; getting out there yourself and actively addressing race instead of sitting in front of your computer. I want to see if I can use his message to encourage others to do something to help and to share it so we can all be inspired by it and, hopefully, prompted to act ourselves."
---
Thursday, August 24, 2017 12:00 AM

City Commissioner Scott Long recently took on the issue of race relations while sharing his experience attending a program with David Brown, the former Dallas police chief who was on the job last year when five police officers were killed in one day. Long is encouraging the community to look inward when it comes to the issue, and has invited the community to take part in a contest of sorts. Individuals are invited to write Long, answering the question: "What is one thing you will do to help race relations in our country?"
---
Thursday, August 24, 2017 12:00 AM

"We don't have the violence and the protests that other folks do, but that doesn't mean we can't be part of the solution," said Commissioner Scott Long, who wants to make a difference in the national issue of race relations in America. "I really do think to solve this problem we're not going to have one BIG idea, we're going to have millions and millions of little ideas," said Long.
---
Wednesday, August 9, 2017 12:00 AM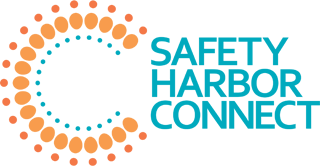 Commissioner Scott Long, a strong proponent of hiring an economic development director, stated he is in favor of targeting certain business that fit in the downtown district.
"If I can't sell folks on an economic development director, if I can't sell you guys on a committee to come up with these incentives, I think we start by empowering Matt and Marcie and existing City staff to go out and get us a grocery store and get us a hardware store," he said.
---
Monday, July 24, 2017 12:00 AM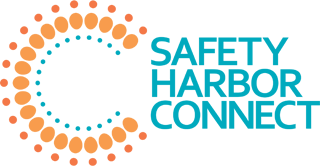 "Commissioners Scott Long and Cliff Merz were able to meet residents who lived along the railroad tracks who had concerns there was no railroad crossing lights, etc. on the road that entered into their community," Susan Zinkel said. "Commissioner Long spoke to (City Manager) Matt Spoor and I believe CSX has upcoming plans to correct this situation. Another win for the community!"
---
Thursday, July 20, 2017 12:00 AM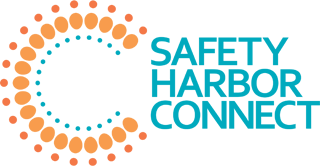 "I'm not wavering at all in my strong desire to have a full-time economic development director," Commissioner Scott Long said. "But I do see something like this that's very helpful, at least in the interim, at no cost to the City other than some time."
Long said he would like to see the committee composed of "community members who are experts in this field" with experience in public/private partnerships and commercial development.
---
Thursday, July 13, 2017 12:00 AM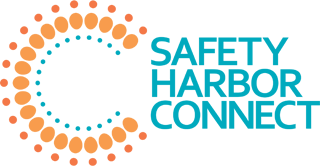 "What Safety Harbor Inspired Planners has accomplished in such a short time is, well, inspiring," Commissioner Scott Long said via email. "Its Bike Scavenger Hunt could have been simply a fun event or simply a fact-finding exercise, but SHIP found a way to hide the broccoli under the steak and create an event that had more than 100 people excited to explore Safety Harbor, and at the same time provide valuable feedback on things our city can do to make Safety Harbor more bicycle-friendly. As a City Commissioner, I'll tell you that it is always easier to help citizens who come to us with events already planned or thoughts already thought out, and from the scavenger hunt to trash clean-up days to the upcoming walking audit with Forward Pinellas, SHIP has helped make it easier for us to help them make Safety Harbor an even better place."
---
Friday, July 7, 2017 12:00 AM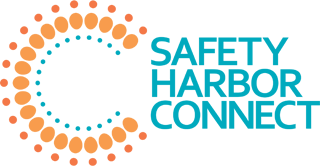 "What an absolutely fantastic day in Safety Harbor," Commissioner Scott Long, who competed in a full-body watermelon costume, told Safety Harbor Connect. "Before this started I predicted we were going to raise $10,000, and my wife thought I was crazy. We didn't quite get there, but $8,000 is terrific. It was absolutely amazing how the community came together."
---
Thursday, June 22, 2017 12:00 AM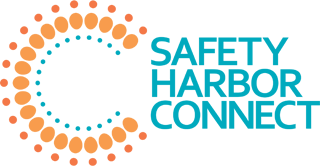 "The idea for this came from a hot-dog-eating contest I entered last year," Commissioner Scott Long told Safety Harbor Connect via email. "My wife, Laura, had the great idea to get our friends and family to make a per-dog pledge, and we ended up raising $900 for the Mattie Williams Neighborhood Family Center."
Shortly after his election to Seat 1 in March, Long decided to take his charity-eating endeavor to the next level.
"Now that I'm a City Commissioner, I saw an opportunity to do the same thing and make an even more significant contribution to our community by encouraging my fellow commissioners and other city leaders to join me," he wrote.
---
Friday, June 9, 2017 12:00 AM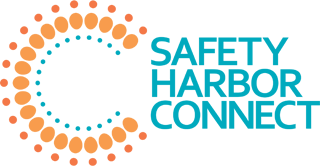 Commissioner Scott Long emphatically summarized the situation surrounding the issue by pointing out how much time, research and effort was being put into an item that would in reality only affect a handful of people.
"We have ninety-five pages of backup materials on this. Ninety-five pages," he said during the May 15 commission meeting.
"And I'll make this pledge to you: if we pass this and we ever get more than 95 households in the city with chickens, and I'm still on the City Commission, I'll come to the next meeting wearing a chicken suit!"
Long added, "It seems like whatever problems we're going to have here, our code is going to take care of it" before closing with, "I think we can all agree that we have far more important issues to worry about in this city than chickens."
---
Thursday, March 23, 2017 12:00 AM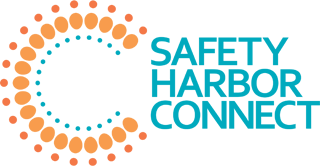 "I know the tone of this mayoral election rubbed some people the wrong way," Scott Long, a newcomer to the commission who has served on several civic boards over the years, said.
"But I hope people remember the race for City Commission Seat #1. We had four people this year, and I think it was a blessing that we had such a positive campaign that sometimes got lost."